Texas Human Trafficking Awareness and Prevention Class
Course For Human Trafficking provides access to the Human Trafficking Awareness and Prevention Class, an educational program that may be required in the state of Texas by the court, a legal order, a legal representative, a parole or probation officer, an employer, or other entity. This course aims to satisfy the requirements set forth in Texas HB 111, Texas HB 292, Texas HB 403, Texas HB 1272, and Texas Occupations Code § 116 as required by Texas HB 2059.
Many employers require that their workers receive regular training on this topic. This training is generally provided on initial assignment, regularly thereafter, and when new or modified tasks or procedures may increase the potential for exposure to those that may be victims of human trafficking. This online Human Trafficking Awareness and Prevention Class provides meaningful content intended to educate students on common types of human trafficking, how to identify potential victims and traffickers, how to react to and report potential trafficking, and what resources are available to victims.
Start now for only $25
Is this class acceptable in your county? Click to find out!
Nationally
Recognized
This online Human Trafficking Awareness and Prevention Class is nationally recognized and has been designed to meet court, legal, employment, general continuing professional development (CPD) and continuing professional education (CPE) requirements.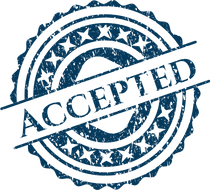 Easily
Accessible
Our Human Trafficking Awareness and Prevention Class is 100% online and self-paced, which allows you to start and stop at any time and as often as necessary to accommodate your schedule.
The course can also be taken on any device that has access to the Internet:
Desktop computers

Laptop computers

Tablets

Smart phones
You can even start on one device and continue on another!
Guaranteed
Acceptance
Your Human Trafficking Awareness and Prevention Class certificate comes backed by a 100% money-back guarantee.
If your certificate is not accepted for any reason, contact us and let us know. We will refund you the full price of the course.
Lowest Price Guarantee
Starting at only $25, we offer the lowest priced Human Trafficking Awareness and Prevention Class with absolutely no hidden fees; guaranteed! If you find a similar course for a lesser price, we'll beat it! Just contact us and let us know. It's that simple!
The course price includes an enrollment verification letter and your certificate of completion. We do not charge additional fees for providing these documents.
Many sites require bulk purchases of their courses or don't allow purchases directly from their website. We want to make this process straightforward and simple: you never need to speak with a salesperson and you can register and get started right now entirely on your own.
Other benefits include...
Free enrollment confirmation letter. ( View a sample )
Free certificate of completion sent via email. ( View a sample )
Instant certificate upon completion of course requirements; 24 hours a day, 7 days a week.
No tests. You cannot fail the course!
Is this the class I am required to take?
The Human Trafficking Awareness and Prevention Class has a number of different names but they all reference the same class requirement. If you have been instructed to take any one of the following classes then our online Human Trafficking Awareness and Prevention Class may satisfy that requirement:
Anti-human Trafficking Training
Anti-trafficking Class
Basic Education and Training Program on Human Trafficking
Basic Human Trafficking Training
Child Trafficking Training
Human Trafficking Awareness Training (HTAT)
Human Trafficking Awareness for Employees
Human Trafficking Prevention Education
Human Trafficking Prevention Training
Human Trafficking Prevention and Recognition
Human Trafficking Recognition Training
Human Trafficking Training
Labor Trafficking Class
SOAR Training
Sex Trafficking Class
Sex Trafficking Prevention Training
Sex Trafficking Prevention and Response Training
Training Course on Human Trafficking Prevention
Is this distance learning program (online class) acceptable in my county?
In some cases the court or rules of a particular county may disallow distance learning. This means that the Human Trafficking Awareness and Prevention Class cannot be taken with an online provider. Below is a listing of every county in Texas. Those displayed in red and with an are specifically known to reject certificates from distance learning providers:
Anderson County
Andrews County
Angelina County
Aransas County
Archer County
Armstrong County
Atascosa County
Austin County
Bailey County
Bandera County
Bastrop County
Baylor County
Bee County
Bell County
Bexar County
Blanco County
Borden County
Bosque County
Bowie County
Brazoria County
Brazos County
Brewster County
Briscoe County
Brooks County
Brown County
Burleson County
Burnet County
Caldwell County
Calhoun County
Callahan County
Cameron County
Camp County
Carson County
Cass County
Castro County
Chambers County
Cherokee County
Childress County
Clay County
Cochran County
Coke County
Coleman County
Collin County
Collingsworth County
Colorado County
Comal County
Comanche County
Concho County
Cooke County
Coryell County
Cottle County
Crane County
Crockett County
Crosby County
Culberson County
Dallam County
Dallas County
Dawson County
DeWitt County
Deaf Smith County
Delta County
Denton County
Dickens County
Dimmit County
Donley County
Duval County
Eastland County
Ector County
Edwards County
El Paso County
Ellis County
Erath County
Falls County
Fannin County
Fayette County
Fisher County
Floyd County
Foard County
Fort Bend County
Franklin County
Freestone County
Frio County
Gaines County
Galveston County
Garza County
Gillespie County
Glasscock County
Goliad County
Gonzales County
Gray County
Grayson County
Gregg County
Grimes County
Guadalupe County
Hale County
Hall County
Hamilton County
Hansford County
Hardeman County
Hardin County
Harris County
Harrison County
Hartley County
Haskell County
Hays County
Hemphill County
Henderson County
Hidalgo County
Hill County
Hockley County
Hood County
Hopkins County
Houston County
Howard County
Hudspeth County
Hunt County
Hutchinson County
Irion County
Jack County
Jackson County
Jasper County
Jeff Davis County
Jefferson County
Jim Hogg County
Jim Wells County
Johnson County
Jones County
Karnes County
Kaufman County
Kendall County
Kenedy County
Kent County
Kerr County
Kimble County
King County
Kinney County
Kleberg County
Knox County
La Salle County
Lamar County
Lamb County
Lampasas County
Lavaca County
Lee County
Leon County
Liberty County
Limestone County
Lipscomb County
Live Oak County
Llano County
Loving County
Lubbock County
Lynn County
Madison County
Marion County
Martin County
Mason County
Matagorda County
Maverick County
McCulloch County
McLennan County
McMullen County
Medina County
Menard County
Midland County
Milam County
Mills County
Mitchell County
Montague County
Montgomery County
Moore County
Morris County
Motley County
Nacogdoches County
Navarro County
Newton County
Nolan County
Nueces County
Ochiltree County
Oldham County
Orange County
Palo Pinto County
Panola County
Parker County
Parmer County
Pecos County
Polk County
Potter County
Presidio County
Rains County
Randall County
Reagan County
Real County
Red River County
Reeves County
Refugio County
Roberts County
Robertson County
Rockwall County
Runnels County
Rusk County
Sabine County
San Augustine County
San Jacinto County
San Patricio County
San Saba County
Schleicher County
Scurry County
Shackelford County
Shelby County
Sherman County
Smith County
Somervell County
Starr County
Stephens County
Sterling County
Stonewall County
Sutton County
Swisher County
Tarrant County
Taylor County
Terrell County
Terry County
Throckmorton County
Titus County
Tom Green County
Travis County
Trinity County
Tyler County
Upshur County
Upton County
Uvalde County
Val Verde County
Van Zandt County
Victoria County
Walker County
Waller County
Ward County
Washington County
Webb County
Wharton County
Wheeler County
Wichita County
Wilbarger County
Willacy County
Williamson County
Wilson County
Winkler County
Wise County
Wood County
Yoakum County
Young County
Zapata County
Zavala County